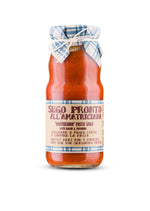 If you're looking for something new to try in the kitchen, why not give our gluten free sauces a shot?
We've got a variety of different flavours for you to choose from, so you're sure to find one that you'll love. Plus, our sauces are perfect for those with gluten intolerance or Celiac disease. So what are you waiting for? Give us a try today!
Our gluten free sauces are a delicious way to Jazz up any meal! They're made from all-natural ingredients, like herbs and spices, so you can rest assured that you're getting the highest quality product. Plus, our sauces are low in sugar and sodium, making them a healthier option for those with dietary restrictions. And because they're
Vorrei and our range of gluten free sauces
Vorrei is your one-stop shop for the best gluten free sauces. We are passionate about our products and strive to only provide quality ingredients in all of our sauces. Our range features a variety of flavours, from classic tomato sauce to creamy pesto and beyond – so you'll never be bored with what's on the table! All of our products are not only delicious but also 100% gluten free. With Vorrei, everyone can enjoy flavourful, savoury meals while still following dietary restrictions.
The benefits of eating gluten free
Gluten free diets are increasingly popular, as people recognize the potential health benefits of a gluten free lifestyle. Gluten free foods can help reduce inflammation, boost energy levels, and may even aid in weight loss. Gluten has also been linked to digestive issues like bloating and nausea. But just because you're cutting out one food group doesn't mean you have to sacrifice flavour. Vorrei has created a range of gluten free sauces that are full of delicious taste, giving you an easy way to enjoy your meals without having to worry about consuming gluten. So why not give Vorrei's gluten free sauces a try and start experiencing the amazing benefits of going gluten-free today?
Overview of sauces in our range
We have a great selection of Gluten Free Sauces to choose from at Vorrei! The range features some delicious savoury options such as Marinara Sauce, Pesto Sauce, and Mushroom Sauce for a classic Italian dinner. We also offer a few sweet sauces like our Raspberry Coulis and Chocolate Sauce for those with an adventurous appetite that could really add the wow factor to your meal. Last but not least, we have our Caribbean-inspired Gluten Free Jerk Sauce which is super versatile - perfect for marinating chicken or fish. No matter what kind of Gluten Free Sauce you're looking for, Vorrei has got you covered!
Recipes that can be made with our sauces
With our Gluten Free Sauces, the possibilities are endless when it comes to cooking up some delicious meals and snacks! From pizzas and pasta to tacos and quesadillas, you can conjure up some amazing recipes with just a few simple ingredients. Try making the classic Margherita pizza with our Marinara sauce or enjoy some Gluten Free Enchiladas full of flavour from our Mexicana sauce. Indulge your sweet tooth by drizzling our Caramel sauces over your fave desserts for an added touch of sweetness. The possibilities really are endless - so get creative in the kitchen and explore all the tasty recipes you can make with Vorrei Gluten Free Sauces!
Contact us today
Have you tried out any of Vorrei's delicious gluten free sauces? We're sure that you'll fall in love with the taste, textures and sheer versatility these sauces offer! If you have any questions or feedback about our range of sauces, our team is always available to help. Simply drop us a message - we'd love to hear from you! Don't forget: explore Vorrei for the tastiest gluten free sauces around.
---
← Older Post Newer Post →